The Windhoek City police have been running a warrant of arrest execution operation since the beginning of March. The operation is aimed at promoting good driving behaviour, encouragement of paying outstanding fines, and to bring to justice those who are non-complacent on paying outstanding traffic fines.
Traffic officers were making use of the ANPR (Automatic Number Plate Recognition) technology at the road blocks, and it has proved to be quite successful in detecting traffic offenders. So far, over 700 offenders were arrested, and more motorists continue to flock to City Police offices for enquiries and payments on outstanding fines.
As the operation continues, more warrants are expected to be executed, and this time around officers will visit both residence and work place of offenders to affect arrests. Motorists are therefore encouraged to visit City Police Head office at the Corner or Sishen St and Essen St to enquire for outstanding traffic fines.
---
 City Police and Radio Stations Partnership
The Windhoek City Police through Community and Public Relations section is once again continuing its partnership with the various Radio stations across Namibia. The partnership is geared towards making use of the stations to communicate, educate and create awareness about crime, road and general public safety.
Follow us and get the latest crime trends and traffic updates in your neighbourhood by listening to any of the following Radio Stations:
National Radio 92.60 FM
Monday – Friday 07H20 AM and 12H40 PM
Radio Energy 100 FM
Monday – Friday 07H14 AM and 16H40 AM
Touch FM 91.70 FM
Monday – Friday 07H20 AM, 13H30 PM and 16H30 PM
NBC Silozi Service 93.50 FM
Monday – Friday 06H20 AM
NBC Afrikaans Service 89.50 FM 
Monday- Friday 06H20 AM
Kosmos Radio 94.1 FM
Friday from 20H00 - 00H00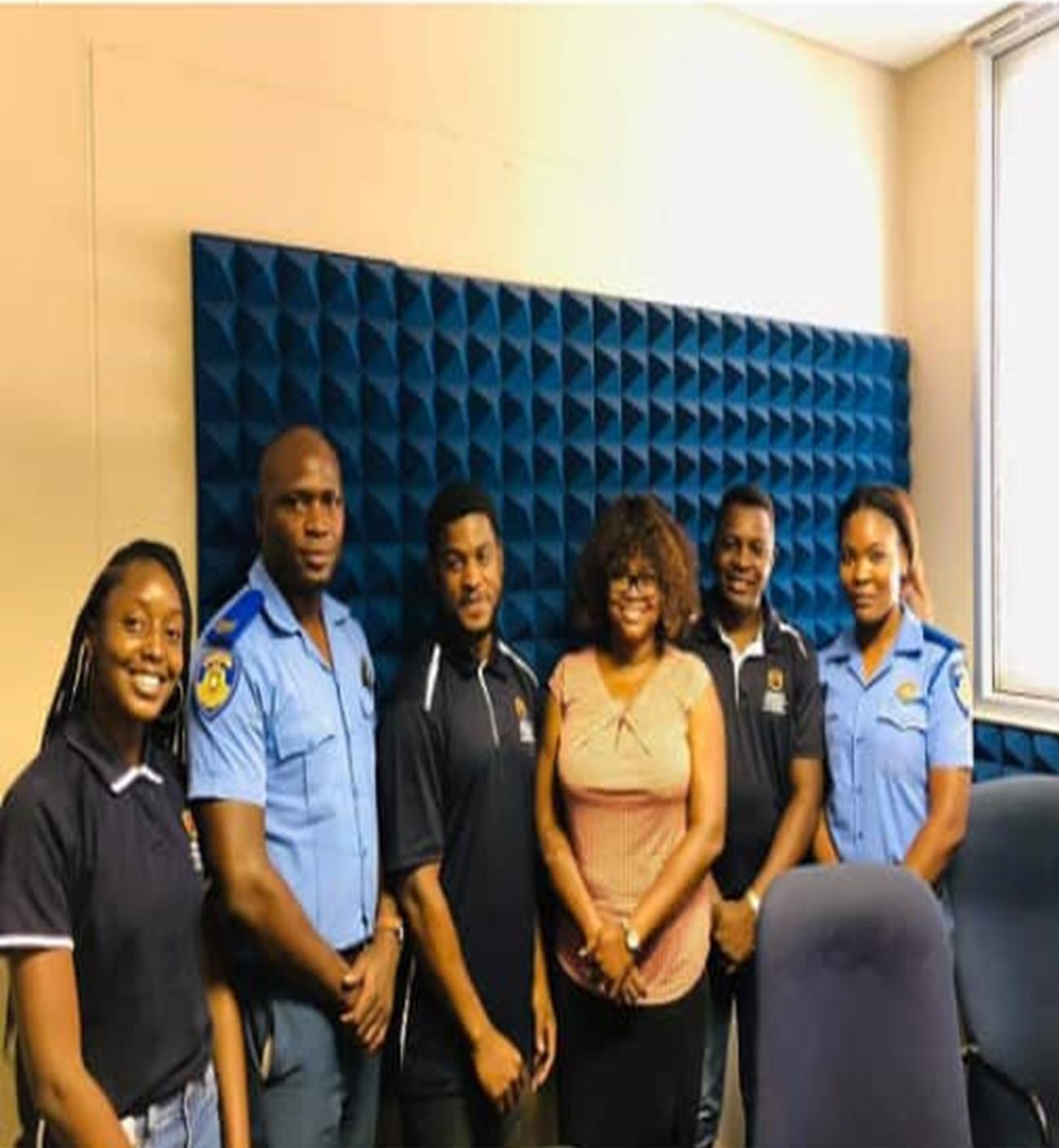 ---
PMR Africa Awards
The City of Windhoek remain consistence winner for the last six years in being nominated and receiving various PMR Africa Awards, as per awarding ceremony that took place on 12 March 2018, at Safari Hotel, in numerous categories as per various functions areas of the organization.
The categories that the City was recognised in at PMR Awards are as follows:
1. CATEGORY: PRO-ACTIVE MAYORS
2. CATEGORY: MUNICIPALITIES DOING MOST FOR SOCIAL UPLIFTMENT
3. CATEGORY: MUNICIPALITIES DOING MOST TO ATTRACT FOREIGN/INTERNATIONAL INVESTMENT
4. CATEGORY: MUNICIPALITIES DOING MOST FOR JOB CREATION
5. CATEGORY: MUNICIPALITIES DOING MOST TO FIGHT CRIME
6. CATEGORY: MUNICIPALITIES DOING MOST TO DEVELOP AND ENHANCE INFRASTRUCTURE
The awards received are a reflection of the City of Windhoek's Council Leaders, Management and personnel continued hard work in making sure that resident of the City are provided for with efficient and effective municipal services, despite challenges of limited resources.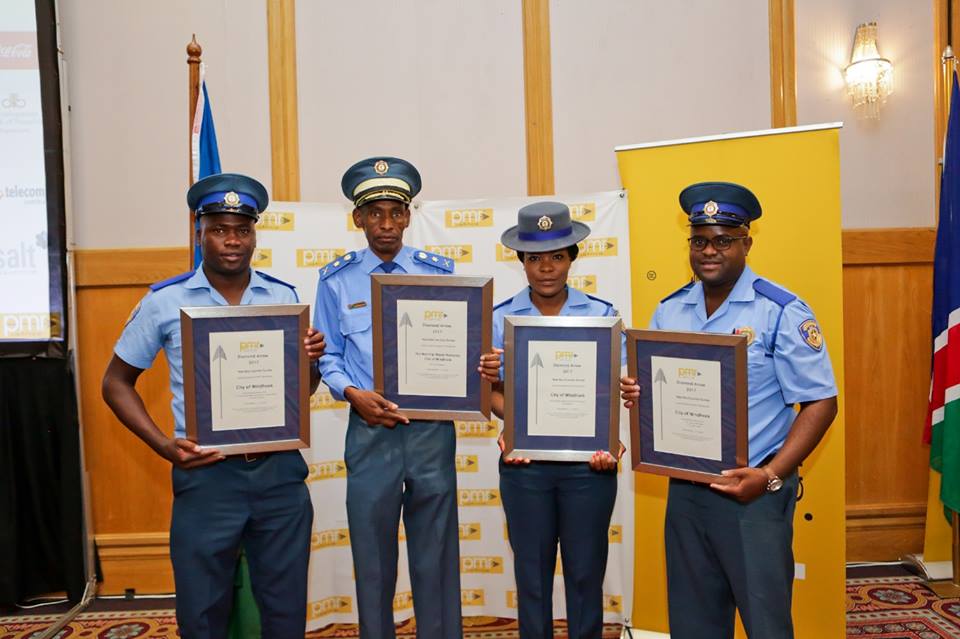 Photo caption, at the PMR award ceremony receiving the City of Windhoek awards are (L-R): Constable Romeo Simasiku, Chief Abraham Kanime, Assistant Superintendent Hileni Enza Wilhelm and Constable Edmund Khoaseb.