The Windhoek City Police Service Website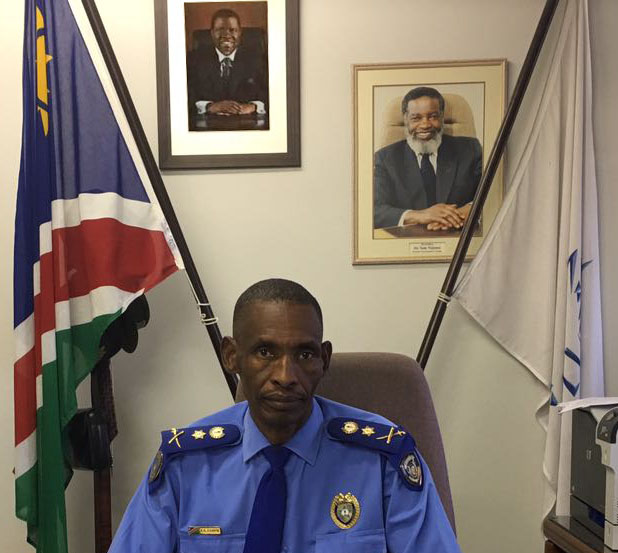 I am delighted to welcome you all to the Windhoek City Police Service website. Our mandate is to serve, protect and promote safety through partnership with the community.
I often say that road safety and crime prevention is everyone's responsibility; as a result, I am requesting you to read the safety tips and crime alert messages on our website, in order to best play your role in the prevention of crime.  I encourage you to open the lines of communication and share with us your thoughts and insights on road safety, crime prevention, and bylaw enforcement within our City.
This site adds value to the improved communication, and plays a great role in sharing critical issues related to the safety of our residents, tourists and visitors of our great City. We believe policing is also about education and information sharing, just as much as it is about enforcement; therefore, we are committed to work jointly with our community in order to facilitate learning and growth.
I look forward to working with you to make Windhoek the safest City in Africa.
Chief Abraham Kotokeni Kanime
Head of the Windhoek City Police Service