Safety Tips:
ROAD SAFETY IS OUR PRIORITY:
After some good rain in the Capital bushes and trees have naturally grown thicker and taller along some busy roads, causing driver obstructions.
As you can see in this picture below a team is busy with bush thinning along Auas road in order to create clear traffic view. The Windhoek City Police therefore call on all road users to report any road where trees or bushes have grown in such a way that they are obstructing traffic view, at 061 302 302 or sent a text at 4444.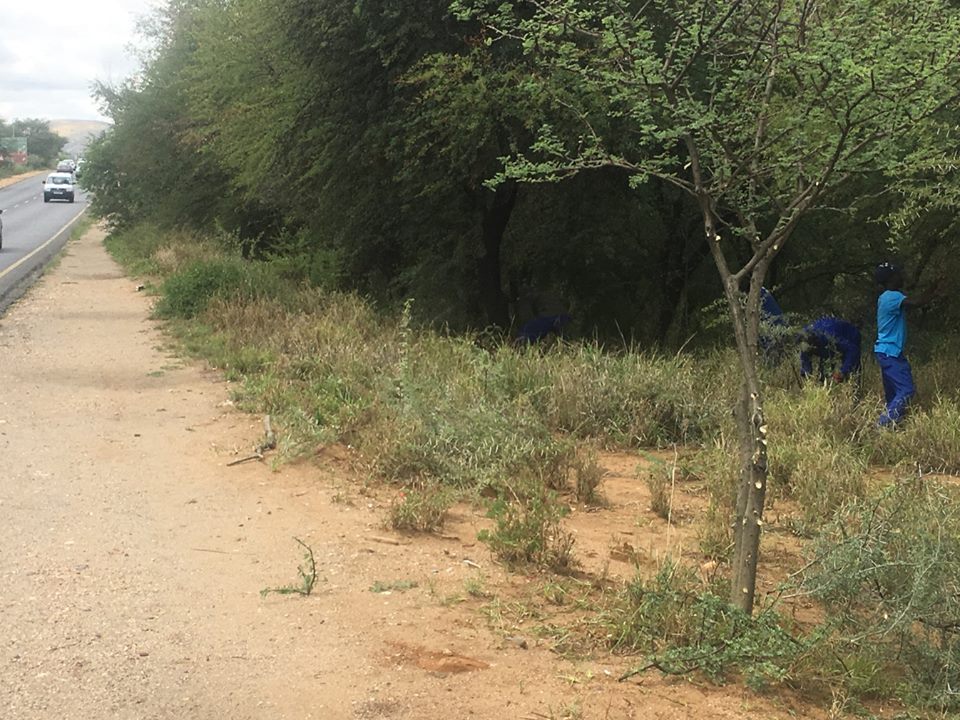 Restricting Access
Katutura - Residents of Charlie Sande street this afternoon decided to place stones and metal objects all over the road, causing road blockage.
The residents were cited reasoning that their action was angered by the number of pedestrian related accidents on this road. And therefore they are requesting for several speed humps to be put on this road.
As the first respondent, the Windhoek City Police as a department of City of Windhoek does not condone such behavior.
The department is further appealing to all Windhoek residents to exercise patience as their concerns are being attended to.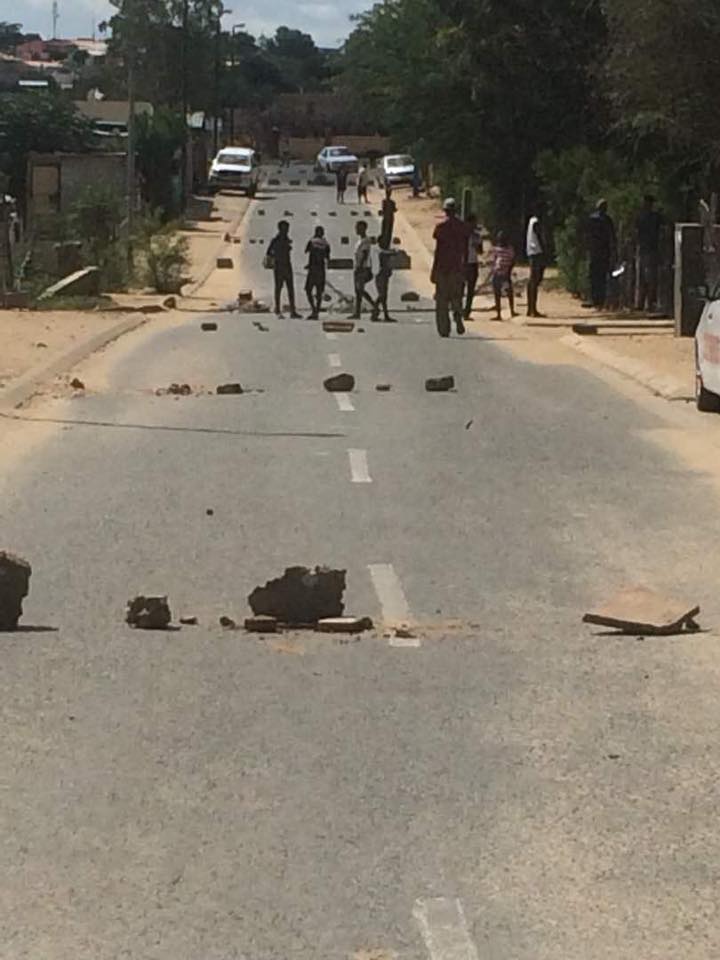 Theft under false pretence
Theft under false pretence, at times involve a culprit placing an advert in the local paper, on Facebook or on radio advertising a product or service which does not exist, for the purpose of self-enrichment. Most common scams include advertisements for accommodation, employment, sale of a vehicle etc. Please be careful, do not become a victim of this crime, do not pay deposit for a product you have not seen or received, and always avoid going into shady deals with people you rarely know. If you observe any suspicious activities please report it to the police.
ATM fraud on Tourists
ATM fraud refers to fraud with the use of an ATM card whereby the suspected criminal uses the card to immediately withdraw funds from a customer account using PIN based transactions at the ATM.
Some of the methods used by criminals to commit ATM fraud
Card swapping                   
Criminals distract you while you are entering your personal identification number (PIN). They then swap your card. This is done so quickly that very often you are unaware that you no longer have your own card.
Card Skimming
Card skimming typically involves tampering with an ATM by placing an additional card reader over the ATM's card reader. In conjunction with a hidden camera, this provides fraudsters with your details and PIN.
Should you notice that your safety is compromised, we advise that you go to your nearest police station or call the City Police Call Centre at 061 302 302 or alternatively send a text to 44 44 for assistance.